Welcome to Beyond Wellness Chiropractic Center!
We're thrilled to have you as a new patient.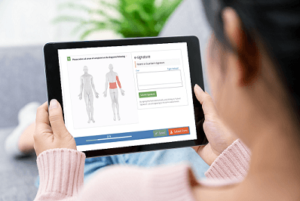 To ensure we provide you with the best care possible, please take a moment to complete our new patient paperwork.
Your health and well-being are our top priorities, and this information will help us better understand your needs and medical history. Rest assured, all your personal information will be kept strictly confidential. Thank you for choosing us as your healthcare partner, and we look forward to assisting you on your journey to optimal health!
New Patient Intake
Save Time By Filling Out Your Patient Form
At Beyond Wellness we know your time is valuable, so we made it easy for you to fill out the necessary forms from your desktop, tablet or phone. Click the "Get Started" button and be taken to our Patient Intake Form.